Key risks & opportunities
This section highlights the key risks and opportunities that Cordeel Group is currently facing. Identifying and assessing these factors is crucial for developing an effective sustainability strategy to mitigate risks and capitalise on opportunities.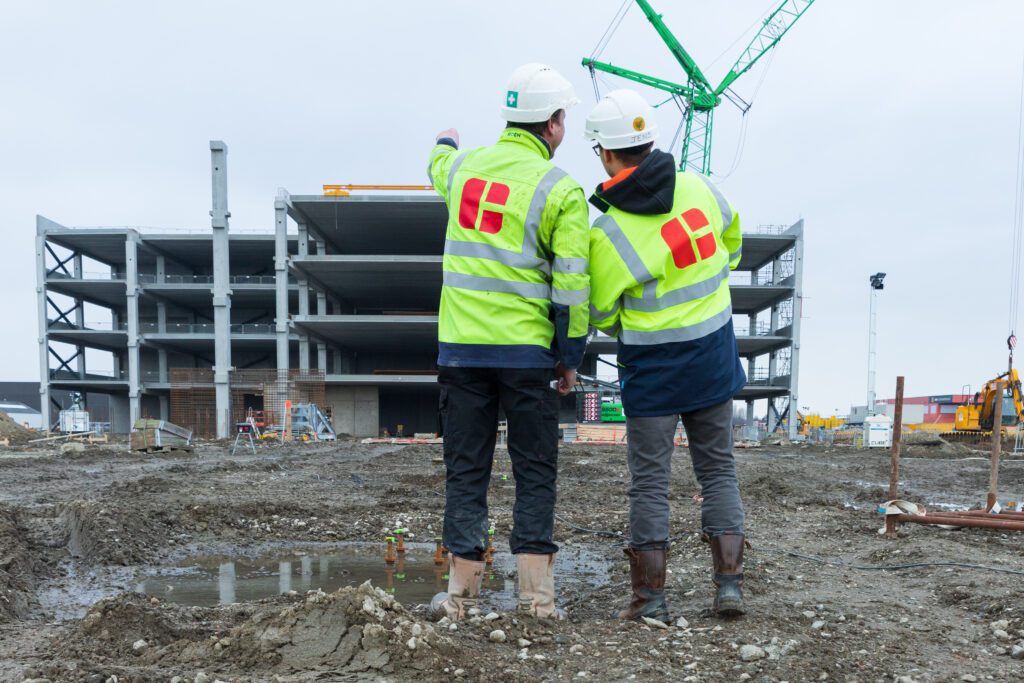 Volatile energy prices

Human rights violations in supply chain

Disturbed supply chain

Changing regulations

Embodied carbon

War for talent
Why is this a risk?
Higher energy costs can endanger the profitability of projects, production and/or the company
Responsive action
Extensive own production of renewable energy




Sharing energy community approach




C-energy's "Energy As A Service" business model
Human rights violations in supply chain
Why is this a risk?
We want to be compliant with the law and are responsible for our supply chain. Projects with human right violations might be (partially) stopped as seen in other cases in 2022 (not at Cordeel) which leads to delay of realisation and might lead to extra costs or legal consequences.
Responsive action
 Check-in at work system to monitor business partners present on site and their legal status




Code of Conduct for business partners




Due diligence for business partners




Transparent collaboration with authorities




Dedicated employee to check subcontractors on site
Why is this a risk?
Delay of materials can cause production or construction projects to be delayed as well, which might cause penalties.
Responsive action
Adaptation of design




High knowledge of the market of project leaders to find viable alternatives




For batteries: R&D skills for adaption of models




Dedicated purchaser fluent in the language of the country of the origin of raw material
Why is this a risk?
Changing regulations might interfere with current operations causing an increase/ decrease of the project values. Possible legal consequences of not complying with regulations.
Responsive action
Dedicated Group Sustainability Officer to follow-up changing regulations in terms of sustainability and taxonomy




Dedicated employees for Quality, Environment & Safety for domestic regulations in their fields, with one of them being a certified European Energy Manager.
Why is this a risk?
Especially stock-noted companies are starting to define targets for the embodied carbon of their buildings. Denmark is the first country to define a maximum of embodied carbon for buildings. By not complying with this, there is the potential to lose projects in the future.
Responsive action
Big impact on the value chain due to its own precast production and own R&D.




The formula of precast concrete has already been adapted and the

CO₂

emissions therefore reduced.




Internal knowledge about the footprint on material is being increased.




Discussion with project partners to reduce the impact of our buildings.
Why is this a risk?
Without talented employees we cannot conduct business, projects and business development might get delayed. One of the biggest risks for Cordeel is not finding (suitable) talent.
Responsive action
A dedicated and high-performing team in the talent acquisition department.

A strong employer brand

Our vision and mission and the investments to make them become a reality is attracting talent.

A strong focus on improving the work environment and employee well-being.