Why is sustainability at the core of what we do?
In this section, we can learn directly from our CEO, Filip Cordeel, about our sustainability journey, the impact it has had on our business, and the challenges and opportunities that lie ahead.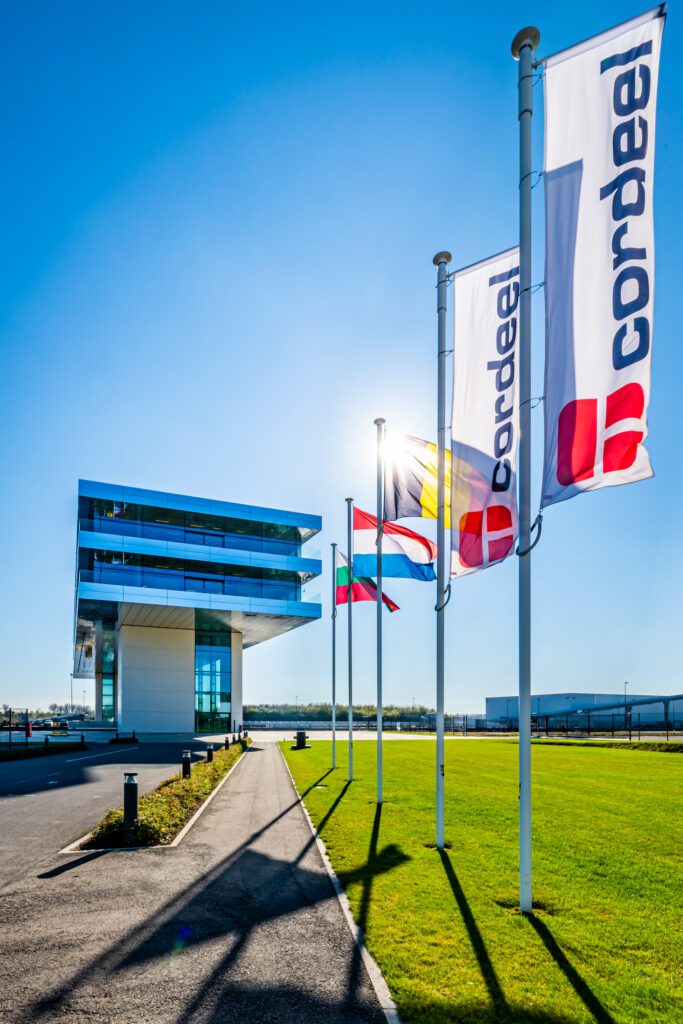 Why is it important for us as a company to have a sustainability strategy?
Sustainability is not a stand-alone strategy, it is linked with the vision, mission and strategy of the Cordeel group. It is at the core of what we do. With a holistic sustainability strategy, we show that we are aware of the responsibility we have as a company and that we actively contribute to a better world.
I believe that investing in sustainability increases employee engagement, as employees take pride in working for a company that is committed to sustainability. This, in turn, increases motivation, leading to higher productivity and lower turnover of employees. In the long run, adopting sustainability practices will also save costs by reducing waste, energy, water and the use of sustainable materials.
We feel that the awareness of sustainability among our customers and governments is increasing. The Corporate Sustainability Reporting Directive (CSRD) and the EU taxonomy are important upcoming legislations to promote and define sustainability.
Although applicable to Cordeel only from the reporting year 2025, we are actively working on aligning with them earlier, as we know that this is important for many of our customers and we want to provide them with future-proof buildings, products and services.
Buildings have a big impact on global CO₂ emissions. How do you see Cordeel's role in it?
As one of the major players in the Belgian construction sector, we have a crucial role in reducing CO₂ emissions. By choosing sustainable materials like green concrete, energy-efficient designs and efficient construction management, we can contribute to a more sustainable future.
Implementing renewable energy solutions in our buildings, combined with an Energy-as-a-Service approach and energy-efficient HVAC techniques can help reduce the carbon footprint in the operational phase.
Reducing construction waste is crucial for us and we aim to achieve this through smart design, efficient construction processes and recycling and reusing materials.
We are committed to researching and developing innovative technologies and building methods that reduce the CO₂ footprint of our buildings and our operations, making sustained investments in this area.
By sharing our knowledge, we inform our partners about sustainable buildings and help them make different choices.
At Cordeel, we are strongly committed to innovation. Which highlights can we expect in 2023?
In 2023, the Cordeel Group will – once again – prioritise innovation and sustainability. We plan to instal an electrolyser at our headquarters in Temse to produce green hydrogen. We will also continue to work on the energy hill there.
We hope to receive our first shipment of industrial hemp products, for which we're currently undergoing research and testing. We have already introduced fluorine-free fire extinguishers and will accelerate the R&D efforts to develop more biological products for fire suppression, eliminating the need for PFAS.
Furthermore, we will start the tests for Art Couper, our innovative approach to concrete building and work on charging poles made from biocomposites.
An important milestone will be our adapted, faster C-fast system, which enables disassembly, reduces waste and accelerates on-site execution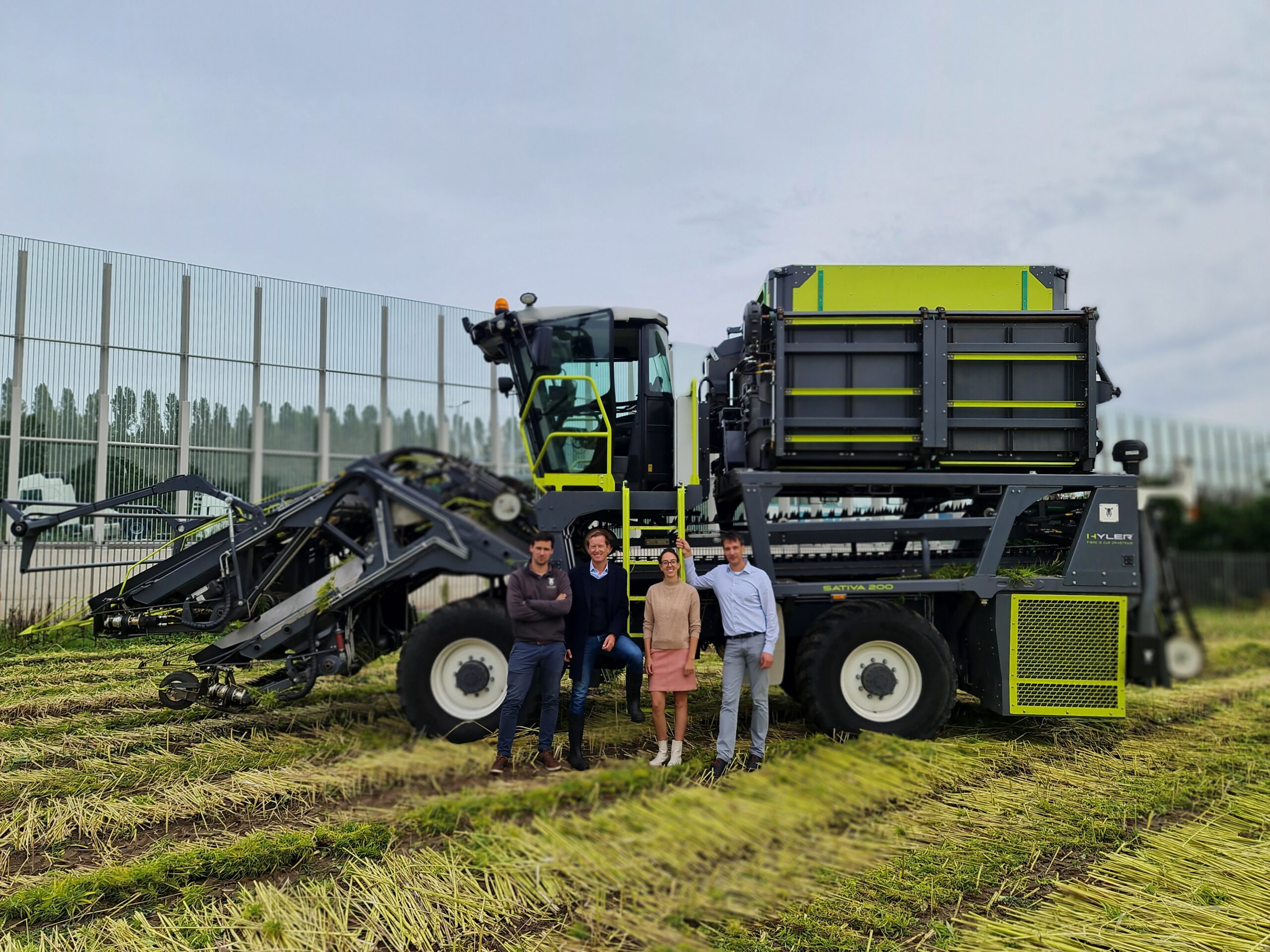 We want to become the fastest builder. How do we approach that?
Apart from the innovative technologies mentioned, such as our adapted C-fast system and increasing modular construction, we believe in standardising our construction processes, improving supply chain management and assembling a well-tuned team of talented professionals.
Construction has a very diverse and complex supply chain, which is prone to delays and delivery bottlenecks. We strive to maximise vertical integration within our Group's many companies.
We already incorporated building precast into our business a long time ago, enabling us to transfer the construction process to a weather-independent factory and reduce on-site construction time. However, we recognise the need to continue innovating, and refining the processes rather than relying solely on the advantages that we have built up in the past.
Lastly, we want to continue to attract talented people, who like to think and work on smart and fast construction systems.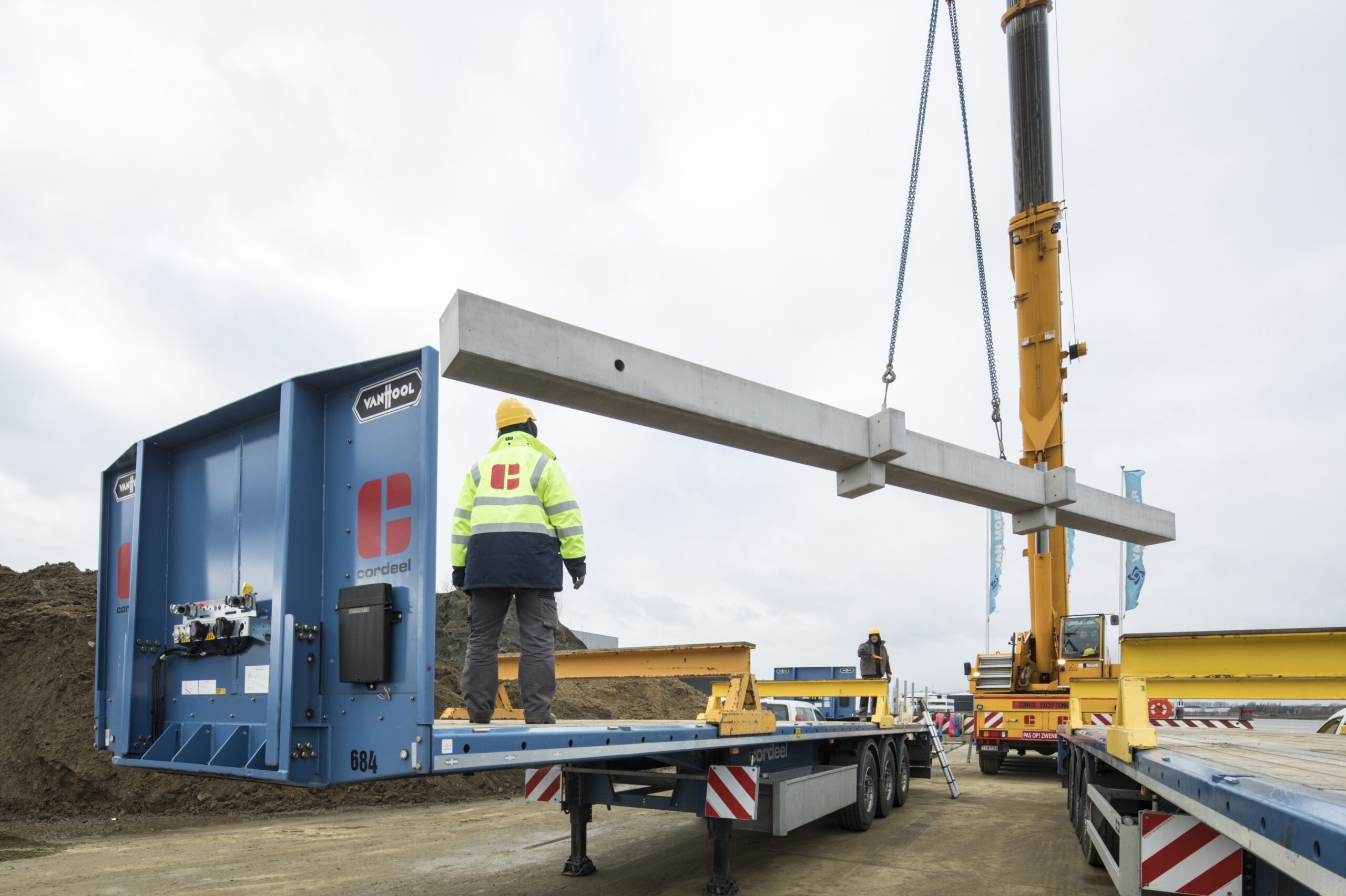 As a family business, we entered our fourth generation in 2022. What is the advantage of a family business and how important is it for you to create a long-term impact?
By investing in sustainability, e.g. by reducing our ecological footprint and creating a positive impact on society, we as a family business can make a meaningful impact.
Operating sustainably means looking at the long-term consequences of decisions taken on a financial and social level. We want to continue creating a healthy business that guarantees continuity and stability for its employees and business partners.
There is often a strong commitment with family-owned companies, as the family is strongly involved in business operations. Faster decision-making is an additional advantage of family-owned companies and is also true for us.
I would also say that family companies have a strong corporate culture, which helps attract talented employees. It's my role to preserve the heritage and values of the family business.
Our vision is to become "the happiest company to work for/with". Can you explain more about it?
This vision contributes to a positive and sustainable corporate culture where the well-being of our employees is central and relationships with customers and suppliers are built on trust, respect and mutual success.
To make this vision a reality, our employees need to feel valued and engaged. This can be achieved through a healthy work environment, personal development opportunities, a good work-life balance, fair working conditions and open communication.
For us, it is crucial to work with customers and suppliers that share our vision. We are focusing on creating positive relationships, so it is important for us how we collaborate and whether our business partners treat our employees with respect. We like working together with ambitious customers who push us, as this can help us improve and grow.
Our suppliers and subcontractors can make a positive contribution too by operating sustainably, adopting ethically responsible practices and providing high-quality products and services.