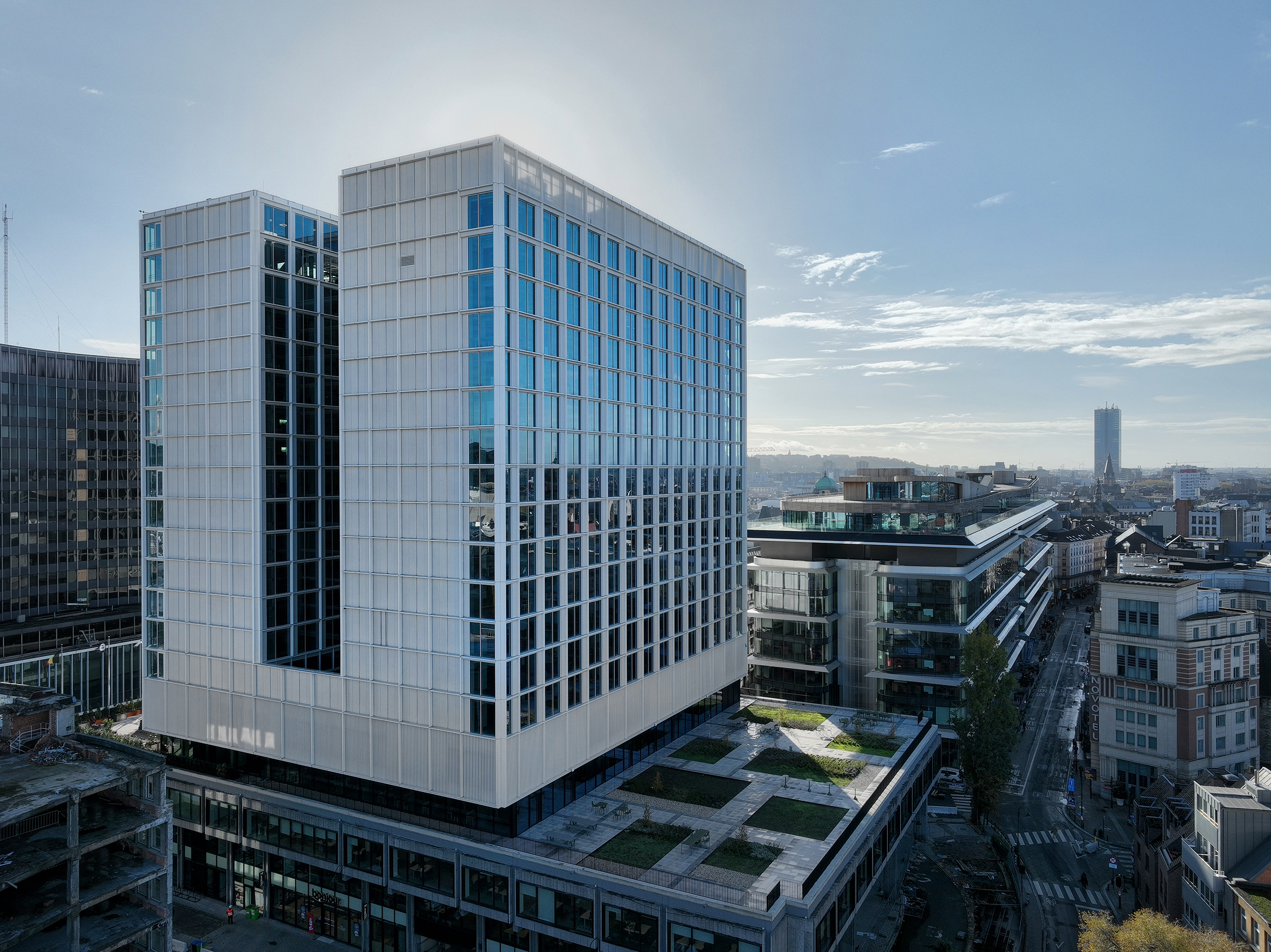 Multi – a showcase project to reuse materials
We are proud to have contributed to the redevelopment of Multi, a landmark located in the heart of Brussels. Our construction team strived for a BREEAM Excellent certification for the renovation project completed in 2022, with a strong focus on utilising recovered materials. 
To achieve this, we repurposed the original Belgian blue stone and the terrace was laid with 400 recovered granite tiles. Moreover, we incorporated 1,300 metres of aluminium profiles from the Brouckère tower into the balustrades and light fittings of the renovated tower. 
Imtech was responsible for the technical installations, and we also reused sanitary equipment. C-wood built the entry hall desk from reclaimed material. 
We were inspired by our customers Whitewood & Immobel's ambitious vision for this project, which pushed us to prioritise the use of reclaimed materials and circular construction.